EDIT MAIN
Oakridge Junior/Senior High School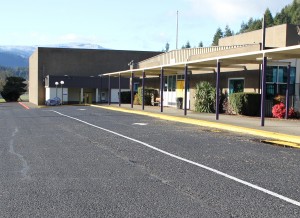 Oakridge Junior/Senior High school is nestled in the foothills of the cascade mountains about 45 miles southeast of Eugene, OR. With only 230 students in grades seven through twelve, small class sizes and teacher accessibility are hallmarks of our school.
We are one of the first schools in the state to move to a proficiency-based education model – giving students and parents a much clearer picture of exactly what they have learned. A vibrant visual and performing arts program and sports programs that truly are the heart of the community round out our wonderful school.
Don't forget to check the school information and important documents. External links are arranged under simple headings, these links connect you to teacher web pages and online resources.
OJSH Site Council 2021-22
Meetings:
11/03/2021 Agenda Minutes
1/06/2021 Agenda
Contact US
Voice: (541)782-2231
Fax: (541)782-2982
47997 W 1st St, Oakridge, OR 97463
Principal: Tracy Ross
Office Manager: Sheila Keller
Office Assistant: Nina Slabaugh