Construction work has also continued at OJSH building. The science lab remodel was a large project for this summer. It is substantially complete with some minor items to be done. On the exterior of both buildings you will notice increased lighting and cameras for added security and safety. Increased handicap accessible parking and curb cutouts have also been added at both buildings
Projects to be completed at OJSH include the seismic rehabilitation work on the gym and auditorium. This work is funded through the 2.5M Seismic Rehabilitation Grant awarded to the Oakridge School District in late June.
Additionally a remodel of the locker room area to include a multiple purpose room and added generator capacity to increase our capacity to support the community as an emergency shelter is planned. This project is funded in part from a USDA Rural Development Grant and Bond funds.
Thank you to the Oakridge Community for making all of these upgrades possible through the General Obligation Bond you approved!
Science Lab Teacher work station in front and 2 student work stations.
Another view of the science lab, closer look at student work station.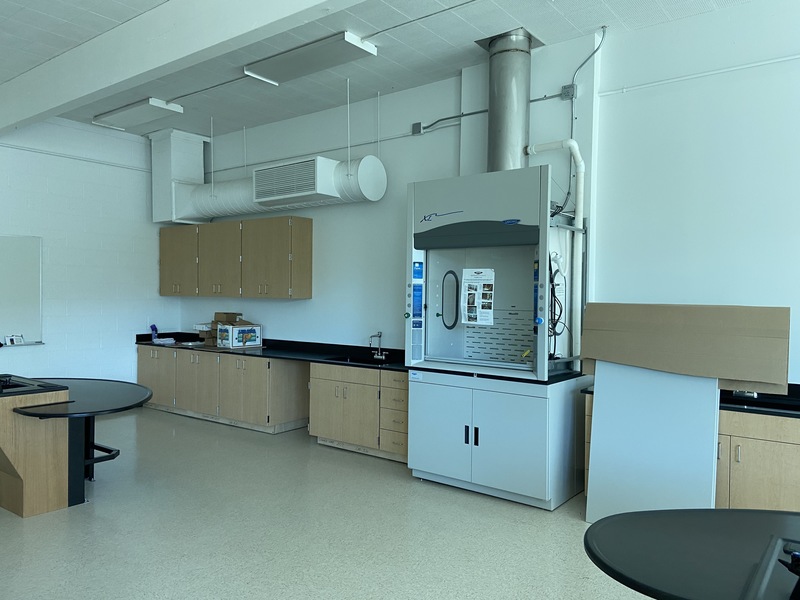 This is a photo of the new fume hood.