From time to time our schools practice safety drills such as fire drills, lockout drills, and lockdown drills. Today at Oakridge Elementary School our staff and students participated in a lockdown drill so that they all know what to do in a real life situation. Thank you Principal Maher
Junior High Track Parents: There will be no track practice on Thursday 3/23 due to a High School track meet. Athletes and Parents are encouraged to come out and support the High School Track program.

Emergency services were called to the high school to assist a person . Please know that all is well.

UPDATE: The May 5 make up day has been changed to May 19 in order to support The Tree Planting Festival use of our facilities as previously planned. Snow make up days are scheduled for days missed on February 22 and 28. The MAKE UP DAYS ARE SET FOR APRIL 28 AND MAY 19. These Fridays are now school days.

Food Boxes for OSD families are available at the High School now. The boxes have eggs today.
Snow make up days are scheduled for days missed on February 22 and 28. The MAKE UP DAYS SRE SET FOR APRIL 28 AND MAY 5. These Fridays are now school days.
Good Morning. This message is to let you know that Bus B is on the way. It is running late. Thank you for your patience.
Dear Oakridge parents and guardians, It is important that you are aware of something that took place on a bus route Monday afternoon. It was reported that a comment about a gun was overheard on a bus. In an abundance of caution, law enforcement was called. Authorities have interviewed students to determine if there was any presence of a weapon. When it comes to student safety, we must take such comments seriously. There was at no time a gun or ammunition on the bus. When teaching students we try to emphasize that their words do matter, that what they say can carry significant weight, even statements made in jest or in anger. We would appreciate your help reinforcing this message at home. Safety and security of all students is our first priority. We all need to work together to help keep our children safe, and that includes all Oakridge students being personally responsible for their actions and words. In you have any questions, feel free to contact me. Reta Doland, Superintendent Oakridge School District
We have one bus from OJSHS that is running late. They are finishing up the last of the route and your children will be home soon.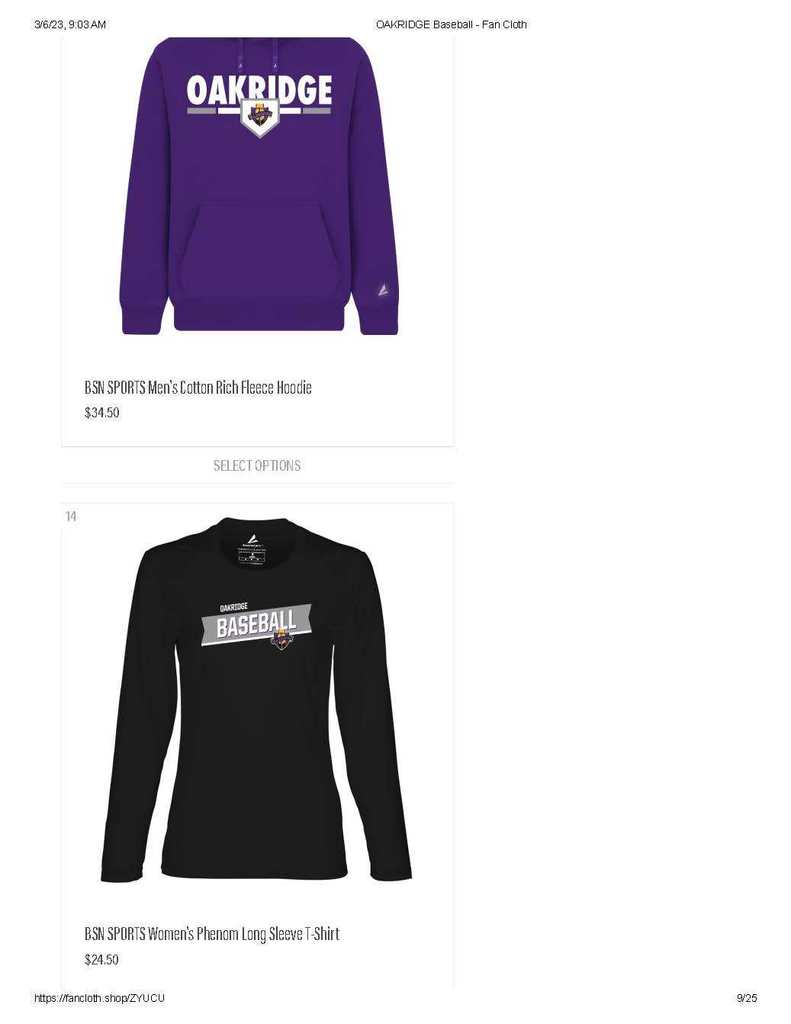 Food Boxes are available for families of Oakridge students. Please come to the High School to pick them up!

Food Boxes Are Ready at OHS. See you soon!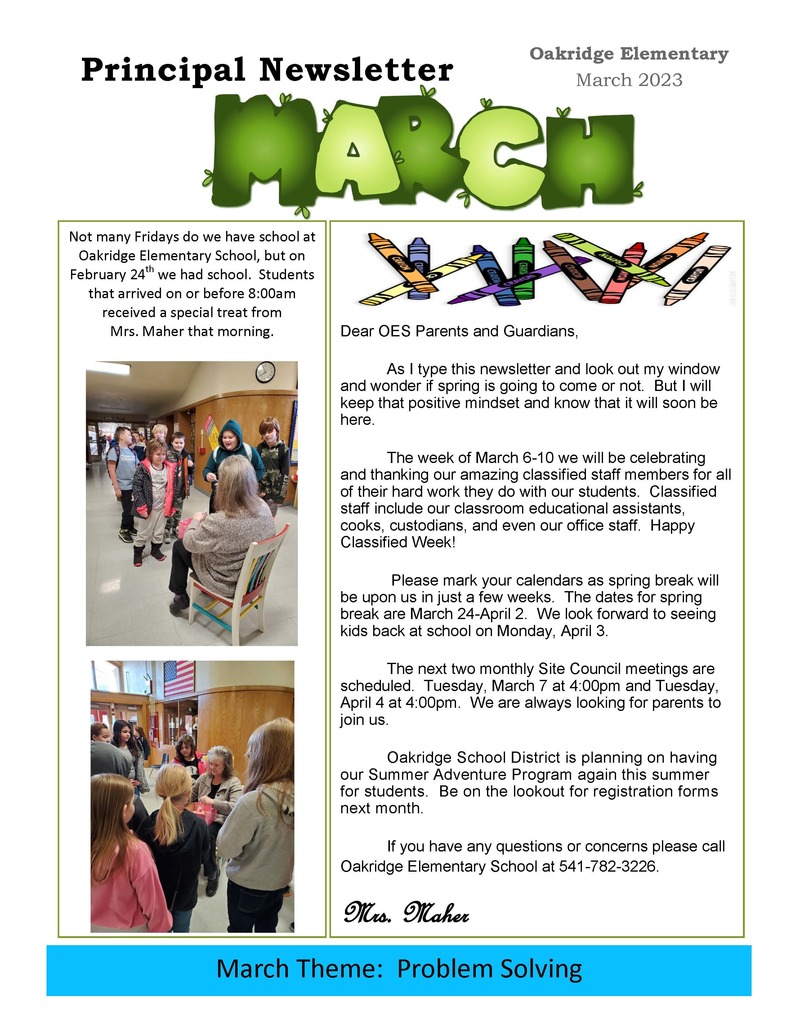 Oakridge School District is canceling school today February 28.

The Oakridge School District is on a 2 hour delay today, February 28.. We will monitor conditions and adjust as needed.
Due to additional snow and dropping temperatures expected this afternoon and evening, the Oakridge School District will dismiss students one hour early this afternoon. Buses will drop students off 1 hour earlier than usually scheduled. Pre-Kindergarten will be dismissed at 1:30 pm. Oakridge Elementary School will be dismissed at 2:00 pm. Oakridge Junior and Senior High School will be dismissed at 2:40 pm. Evening activities are canceled.

The Oakridge School District is on regular schedule today.
Due to heavy and continued snow accumulation making many roads in the area unsafe, school is canceled today, February 22,.
The Oakridge School District is on a 3 hour delay. Morning buses are on snow routes. We are monitoring weather conditions and will make further decision as may be needed.
School is on time and on schedule. We will keep an eye on the weather and readjust end time if needed.