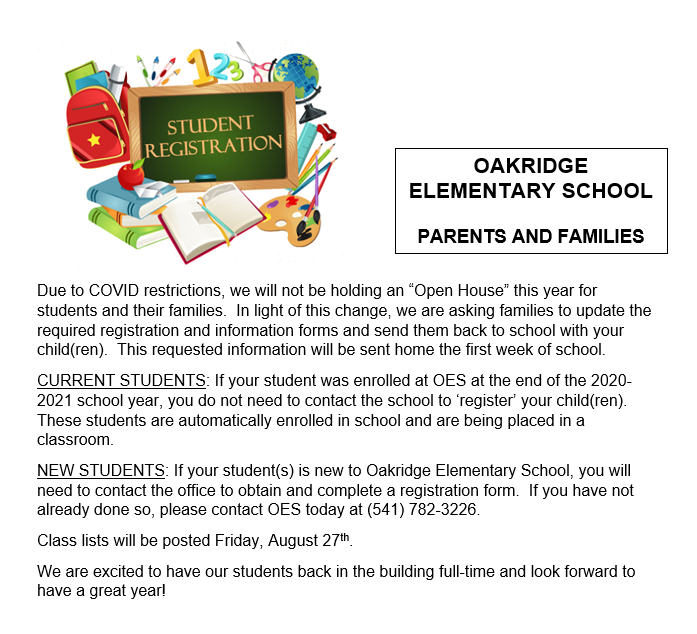 OES Registration Information
Andrea Bray
Thursday, August 19, 2021
OAKRIDGE ELEMENTARY SCHOOL PARENTS AND FAMILIES
Due to COVID restrictions, we will not be holding an "Open House" this year for students and their families. In light of this change, we are asking families to update the required registration and information forms and send them back to school with your child(ren). This requested information will be sent home the first week of school.
CURRENT STUDENTS: If your student was enrolled at OES at the end of the 2020-2021 school year, you do not need to contact the school to 'register' your child(ren). These students are automatically enrolled in school and are being placed in a classroom.
NEW STUDENTS: If your student(s) is new to Oakridge Elementary School, you will need to contact the office to obtain and complete a registration form. If you have not already done so, please contact OES today at (541) 782-3226.
Class lists will be posted Friday, August 27th.
We are excited to have our students back in the building full-time and look forward to have a great year!