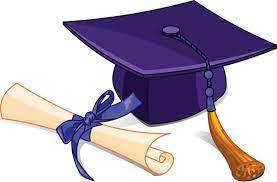 Graduation this Saturday!
Jayme Martin
Wednesday, June 09, 2021
Graduation 2021
Great News! Because the county has moved into the "Low Risk" category, we will be able to invite the community to attend Graduation this year. We will honor the graduates of the class of 2021 on Saturday, June 12th at 11:00 on Ziegler Field. Masks will not be required, but we must maintain social distancing between households. Please enter through the SW gate. We hope to see you all there!