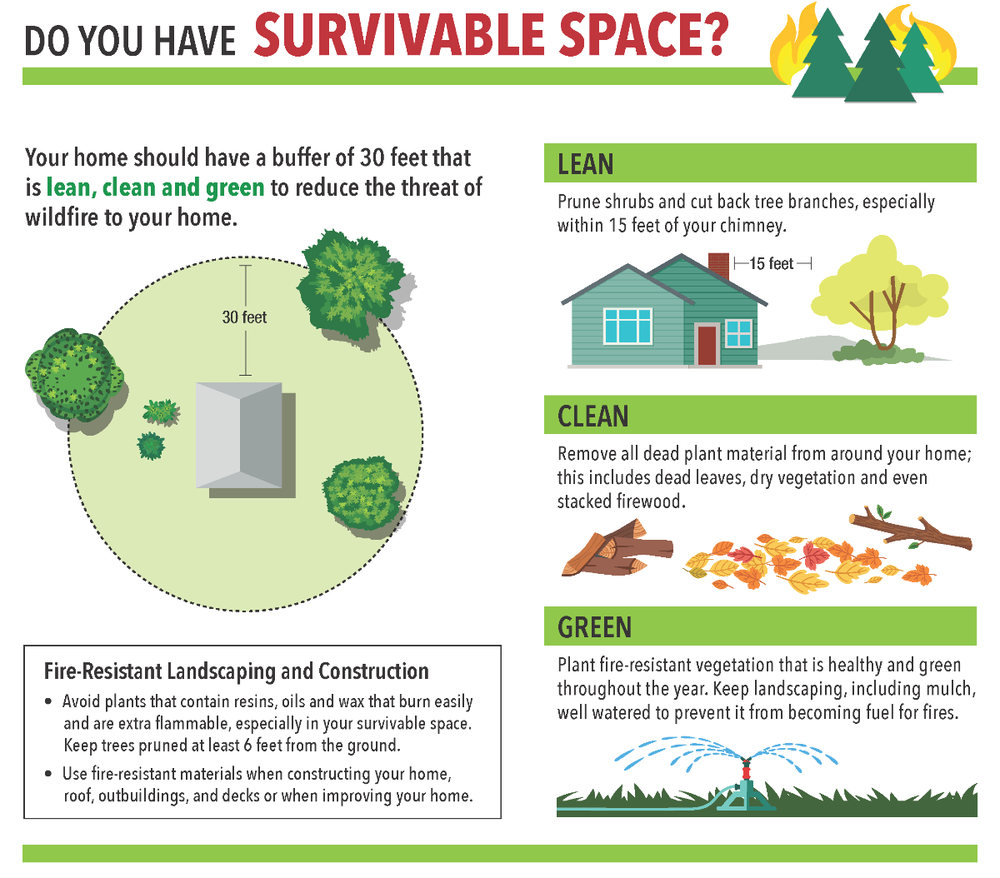 Wildfire Community Preparedness Day
Reta Doland
Wednesday, April 28, 2021
Wildfire Community Preparedness Day is Saturday, May 1, and Lane County residents are encouraged to prepare for wildfire season.
"We have seen firsthand the devastation of wildfire in our community," said Lane County Emergency Manager Patence Winningham. "We know that wildfire can happen here and we must all take steps to help prevent wildfire and protect our homes and businesses."

This year, the campaign is encouraging people to start close to home and look for ways to prepare and prevent, including:

Clean up: dispose of lawn debris to reduce fuel; clear needles, leaves and other debris from roofs, gutters, porches and decks; move firewood piles to at least 30 feet away from buildings; and keep lawns mowed and hydrated.
Make a plan: plan two ways out of your neighborhood and designate a meeting place before a wildfire threatens your area; include pets in your evacuation plans; and plan to have horses or other large animals ready year-round for potential wildfire evacuation.

To learn more about preparing your home for wildfire, see the checklist available at www.nfpa.org/Public-Education/Fire-causes-and-risks/Wildfire/Preparing-homes-for-wildfire.
Evacuation levels and emergency alerts
You are also encouraged to familiarize yourself with evacuation levels and to sign up for emergency alerts via AlertMe!. AlertMe! allows fire, police, and other emergency response agencies to issue alerts to residents at the contact information they provided, including telephone, text messages and email.

Lane County has a variety of emergency alerting tools available and we use the best possible tool for each incident. Signing up for the AlertMe! service gives us one more way to reach you.