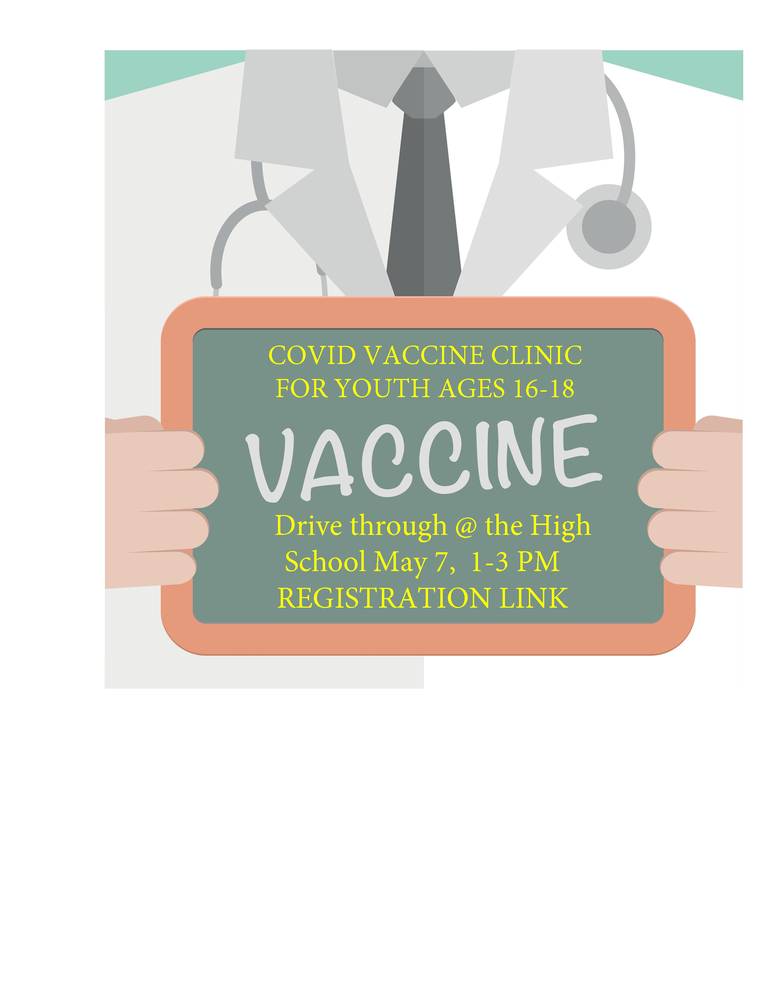 COVID Va ccine Clinic At OHS Cancelled
Reta Doland
Monday, April 26, 2021
Our apologies, the COVID-19 Pfizer Vaccine Clinic scheduled for Friday, May7 has been cancelled.
Given the availability of the vaccination and very low registrations for the clinic we have cancelled the Vaccine Clinic Friday, May 7 at OHS. We ran the risk of having to throw many doses away due to low sign up. We will work with the city and local health provider to find a way to get students vaccine. Someone will be in touch with you.
For adults who registered for the Friday event, please register with the City of Oakridge or Postal Pharmacy to obtain your vaccine.
The Saturday second dose clinic on Saturday, May 8th is still happening!